(Cover Series Novella, #1.5)
by
Kim Black
Diana Edwards hadn't expected to fall for her best friend's boyfriend but the more she got to know him, the more unbearable it becomes to be near him.
Can she continue to long after him through stolen glances and wishful yearnings, denying her heart a chance at love?
Or will the fire he lights within her cause her to touch the forbidden... quenching the burning need growing within her, betraying her only friend?
*Notes: This novella is the second part of a series and is designed to be read in order but can be read as a stand alone.*
See where it all began.........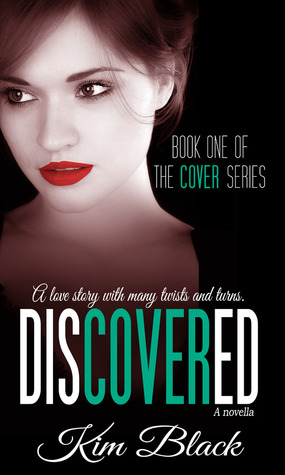 Cover Up

(Cover Series #2)
Kim Black is a Romance Writer who enjoys the passions of love. There is no greater feeling then the initial jilt we get when we first meet that right person. She believes everyone should experience that feeling and if you haven't yet experienced it, then maybe you can live through her characters.

She has always enjoyed reading and writing stories that people can get lost in, providing a story that people can feel and relate to.

Her first debut novel is "DISCOVERED" which will be a part of "The Cover Series."